Professor Philip Morgan reports on the 26th annual Eurolens Research survey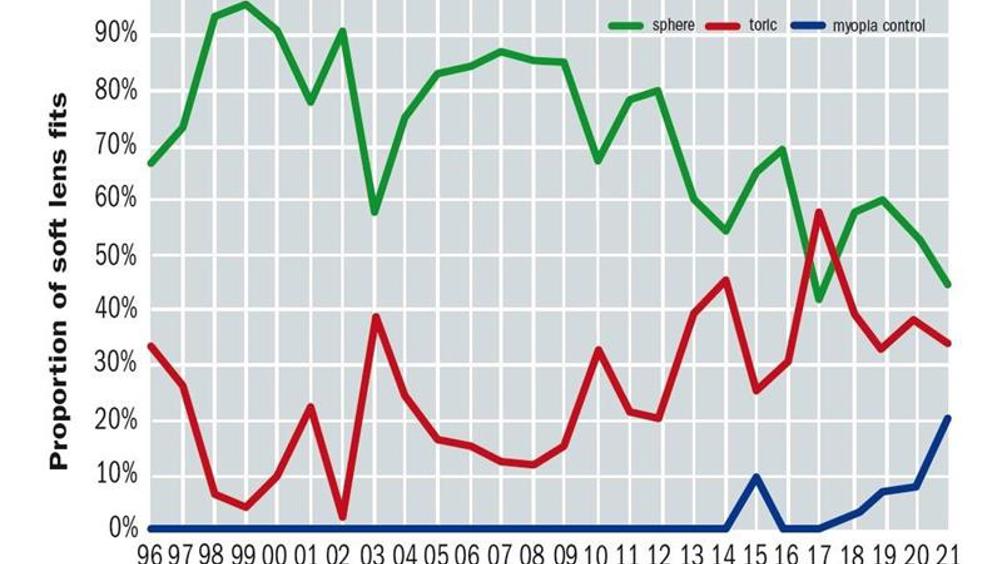 Before the turn of the century, Nathan Efron and I were frustrated at the lack of information about contact lens prescribing that was available to researchers working in the field and contact lens practitioners in practice. We believed, I think correctly, manufacturers probably had a reasonable idea of the sorts of products that were being fitted but such information was expensive to collect and, understandably, not generally made public. We were keen to rectify this so in 1996, we initiated our first contact lens prescribing survey in the UK and reported our findings in this journal.1 The exercise generated a good level of interest so it was repeated in 1997 and indeed in every year since.2-25 In fact, this initiative has grown internationally with colleagues from around the world and we have now collected data on over 400,000 contact lens fits from over 70 countries, including 26,000 fits from the UK.
Register now to continue reading
Thank you for visiting Optician Online. Register now to access up to 10 news and opinion articles a month.
Register
Already have an account? Sign in here