Indie Grewal, Dr Manbir Nagra and Krupa Patel reflect on the BCLA's myopia webinar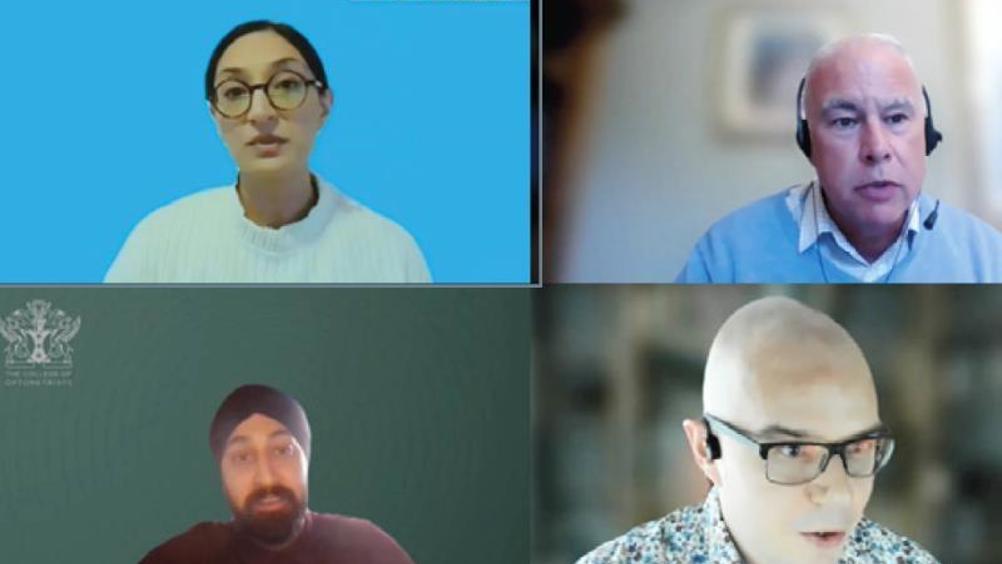 On September 6, 2022, the British Contact Lens Association (BCLA) hosted an openaccess, free webinar, bringing together key professional bodies to discuss the latest professional guidance on myopia management across the UK. The goal was to provide a cohesive message, with clarification and support for all UK-based clinicians on myopia management. The webinar was moderated by Richard
Edwards of the Optical Consumer Complaints Society (OCCS) and featured the following panellists: Dr Manbir Nagra, programme lead for myopia management certificate at BCLA; Dr Paramdeep Bilkhu, clinical advisor at the College of Optometrists; Dr Peter Hampson, clinical director at the Association of Optometrists (AOP) and Max Halford from the Association of British Dispensing Opticians, (ABDO).
The first question directed to the panel enquired about where the profession stood on myopia management. Dr Bilkhu expressed that myopia management is a true landmark for UK optometry. Halford
commented that this is a great time for dispensing opticians to be recognised as clinicians and be involved in the management of young myopic patients. When asked what concerns the panellists
Register now to continue reading
Thank you for visiting Optician Online. Register now to access up to 10 news and opinion articles a month.
Register
Already have an account? Sign in here