Playing with acetate
Author: Sean Rai-Roche
Published: 07/06/2019
As part of its summer collection, Ørgreen Optics has released three new names – Rebeka, Brian and Kim.
Rebeka for women is an acetate rectangular, cat-eye shape with a deep nose bridge and bespoke diamond detailing on the arms. The flexible frame comes in two mono-colours – smoke and old rose – as well as colour combinations.
Ørgreen's Kim
Kim for men exhibits an off-round frame front and subtle keyhole bridge. It too comes in both mono and combo colour options that have been developed by the brand's in-house colourist.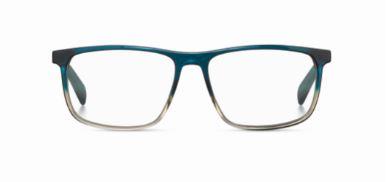 Ørgreen's Brian

Finally, Brian is a rectangular frame shape with an undulating top. The upper half of the front flows into a different colour below, while the temples run down from a high hinge at the top of the lens. It also comes in multiple colour options.