Frames at Opti: Box fresh
A dozen eyewear brands showcased innovations in design, sustainability and technology at the Opti Boxes area during the exhibition in Munich on May 13-15. Andrew McClean speaks to some of the brands
Author: Andrew McClean
Published: 17/06/2022
Looc x Reframed
Launched in 2018, Looc builds software for eyewear manufacturers. Its technology takes a 3D measurement of a patient's face and determines which shape suits them best in the correct size. Sven Neitzel, co-founder and lead designer at Looc, tells Optician: 'Each model can have different sizes. The manufacturers can sell customised glasses if they need the bridge a bit wider, for example. A store can't have one model in 10 different sizes, but with our app it is very easy. It can be fine-tuned on the iPad.'
Looc's virtual try-on tool can be used online, live in-store or in a shop window for potential customers passing by. It offers a realistic view by accounting for lighting conditions, natural colours and materials. Looc partners with Reframed, a 3D printed eyewear company that specialises in creating frames for non-Caucasian face shapes and noses. 'Many people go to the optician and don't have many options to choose from,' Neitzel says.
Leinz Eyewear
Winners of the Opti Boxes award, Leinz Eyewear, takes 3D printed components and combines them sculpturally with acetate and metal that results in a technical material with an elevated look. Designer Beate Leinz formerly worked with Marcolin, Prada and Brando's Yohji Yamamoto but decided to launch her own brand in 2019. Speaking of the Opti Boxes award win, Leinz tells Optician: 'I'm thankful because I've worked for so many years in the industry and it's the first time my work has been recognised officially. The idea was to bring heart and beauty to 3D printing. I saw 3D printing as a very technical material. There was only the idea of make to measure and this focus didn't touch my heart. I wanted to bring another value to 3D printing and by combining it with acetate or metal it comes alive.' The Berlin-based brand aims to enhance facial features with 3D printing while interchangeable temples allow for customisation. 'I'm trying to build a collection where many faces can find their frame,' Leinz says.
Planet Pop
British brand Planet Pop creates children's frames with a focus on sustainability by using bio-acetate made from castor oil seeds, cork packaging and recycled lenses. Classic shapes are named after different whales, such as beluga, bottlenose and minke, with a strong emphasis on fun colours in matte, glossy and crystal finishes. A UK launch is planned for later in the year.
Planet Pop is part of Red Eyewear, a frames supplier to the high street, and boasts its green credentials through Global Recycled Standards certification. Nick Jacobs, managing director at Red Eyewear, tells Optician: 'There are a lot of people saying they are doing recycled or sustainable material but they can't prove it and neither can the factories that supply them. We deal with big businesses so we have to be able to prove it.'
Frameshaper
Round edges inspired by surf boards give Frameshaper's 3D printed models a soft appearance. 'You can buy custom surfboards based on body measurements and we do custom frames. The optician can change almost everything on the frame and it is all made to order. An optician can take measurements manually and order to spec,' CEO Matthias Linke tells Optician. He says Frameshaper's focus is on practices that are already working with custom frames as they can easily incorporate its eyewear into their offering. Frames have sea and surfing-related names, such as Shore Break and Backwash, and are available in six colour options. The Backwash model is an oversized, rectangular shape that is pictured above in an earthy brown tone.
Mita
Sustainability runs through the Miami-based Mita brand. Materials used include recycled water bottles – five for the frame, two for the case and one for cleaning cloth – recycled aluminium, bio-degradable lenses and nose pads made from bio-degradable silicone. Water bottles are sourced from recycling centres, cleaned and cut into flakes then turned into granules that get melted and are injection moulded.
Frames are aimed at fashion lovers and are inspired by current trends. Fabio Ferracane, executive director at Mita, tells Optician: 'Mita is the combination between sustainability and fashion. We follow the trends that the big names are presenting. The nude colour is in season, then the wine colour on the aluminium frames.'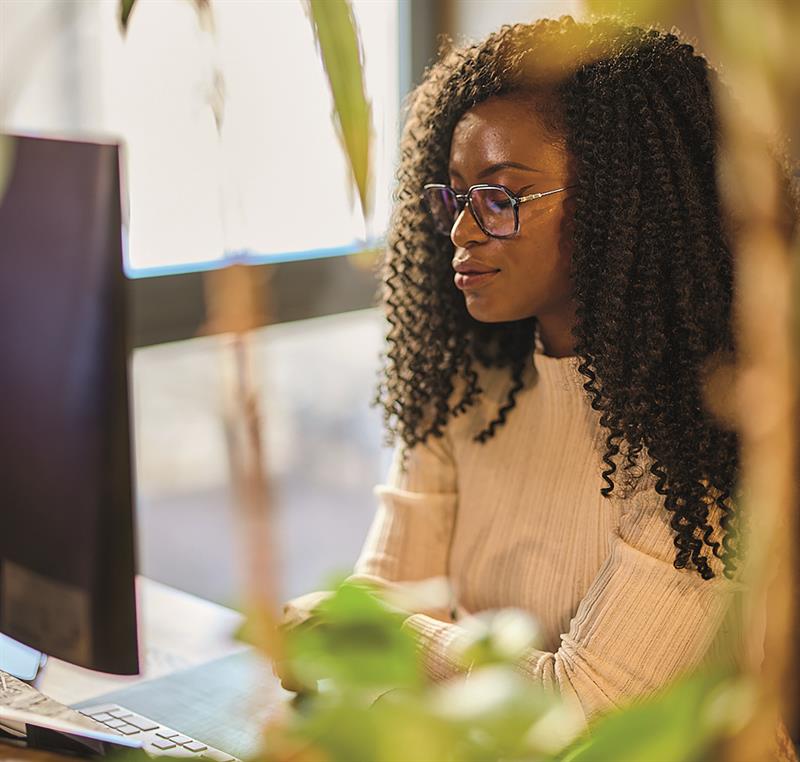 My Dot
Nuremberg-based brand My Dot was founded in 2019 and its designers are champions of diversity with a versatile collection of shapes and colours. Amit Bader tells Optician: 'During coronavirus, I decided it would be better to make frames in Germany so we started work on our factory where we make acetate and titanium frames.'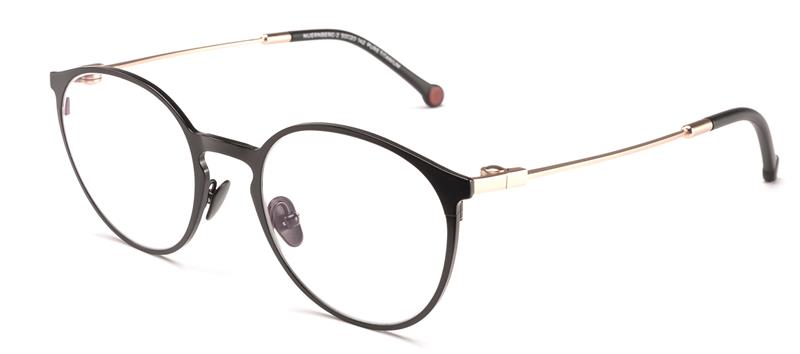 My Dot focuses on quality with bio-acetate supplied by Mazzucchelli and titanium sourced from Japan. The brand's classic-shaped frames are characterised by a symbolic dot on the hinge. 'My Dot is two points that you can feel on the hinge of the frame. My frames are with me all day and are a part of me and help me see better. The points act as a reminder of what is important to me in my life,' he says.