Optical Express explores the benefits of its new Optometry Shadowing Programme with insight from participating eye care professionals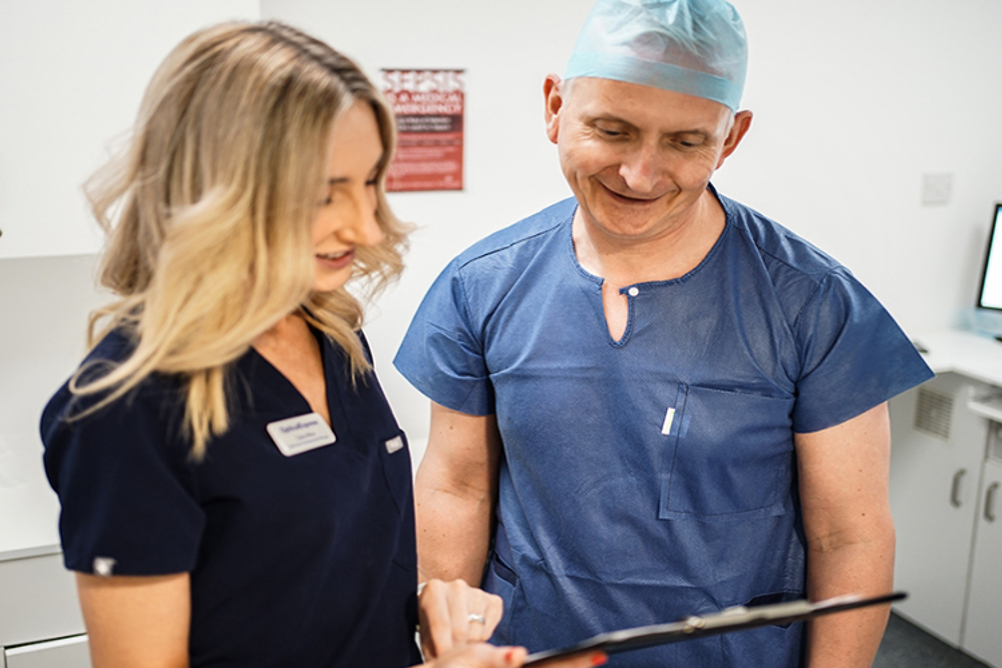 Optical Express, Europe's leading private provider of laser eye surgery, premium intraocular lens surgery and cataract surgery, have received extensive positive feedback relating to their Optometry Shadowing Programme, which was launched earlier this year.
The programme offers all qualified GOC registered optometrists the opportunity to shadow an experienced multidisciplinary team, which include both ophthalmologists and optometrists involved in the refractive surgery pathway, and gain experience of working with refractive and cataract surgery patients. One participant commented that it is 'a good way to explore a wide area of optometry'.
One hundred percent of participants have said they would recommend the programme to other optometrists and have rated the programme 5-stars. Kurpali, a participant of the programme said that you get 'great hands on experience to help gain insight into the patient journey with laser treatments'.
Another participant, Ubaid, mentioned that he has 'already told my colleagues (about the programme) as it allows us to see different sectors of optometry and the opportunities out there available to us'.
The aim of the programme is to provide optometrists a unique and invaluable insight into refractive surgery procedures and the opportunity to observe a fellow professional at work.
Alexandra, who took part in the programme, commented: 'I was lucky enough to view the whole journey; from observing initial consultations, seeing measurements taken with equipment I wasn't familiar with, watching the surgery itself and then being able to see the successful results in the post-op checks. I feel that partaking in this programme is definitely something which would be useful to many community optometrists.'
The programme has continued beyond its initial introductory evaluation period so that more optometrists will be able to spend time in theatre observing surgical procedures and witness pre and post-operative consultations.
Participants have the opportunity to observe surgical procedures being delivered by world-class ophthalmic surgeons and multidisciplinary teams whilst also working with advanced diagnostic technology.
Faizah, one of the Optical Express optometrists who Shadowing Programme participants will follow on the day of their placement, said: 'Optical Express offers an insight into the profession that I've personally never seen before. Observing optometrists I have spoken to were surprised by the advanced technology used at Optical Express.'
This unique initiative takes place at Optical Express' state-of-the-art surgery centres across the UK, making them accessible to optometrists up and down the country. Participants in the programme will be paid £150 per full day for taking part, and they will also earn two CPD points as part of the initiative.
If you are interested in participating in the programme, or would like to find out more, click here and register your details. An Optical Express representative will be in contact with you.
Learn more about the benefits of taking part in the Optometry Shadowing Programme.