A survey of 200 parents in the UK highlighted a significant challenge to improve awareness and understanding of myopia's associated risks.
Myopiafocus.org, which was set up by optometrist Jason Higginbotham, conducted the research to celebrate the first anniversary of launching the parent-focused myopia information website.
Higginbotham, managing editor of Myopia Focus, said: 'It's evident that communication is key when it comes to myopia management. Many of the survey's participants said their perception of myopia and knowledge of myopia management had changed just by taking the survey and learning more about the risks. Sixty-three percent said they were more likely to consider myopia management treatments.'
Results showed that while 97% had heard of short-sightedness, only 61% had heard of its clinical name, myopia, and only 4% had heard of axial myopia.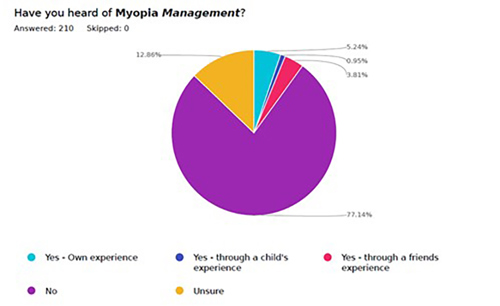 The research found that over one in four parents 'rarely or never' took their children for an eye examination, which Myopia Focus said could be attributed to low awareness of the importance of regular eye examinations.
Subscribe for full access to this content
Thank you for visiting Optician. To read more of our content, including the latest news, analysis and interactive CPD modules, start your subscription from just £21.75.
Flexible subscriptions to suit you