Neil Retallic discusses the eco-friendly packaging of Menicon's Miru daily disposable CLs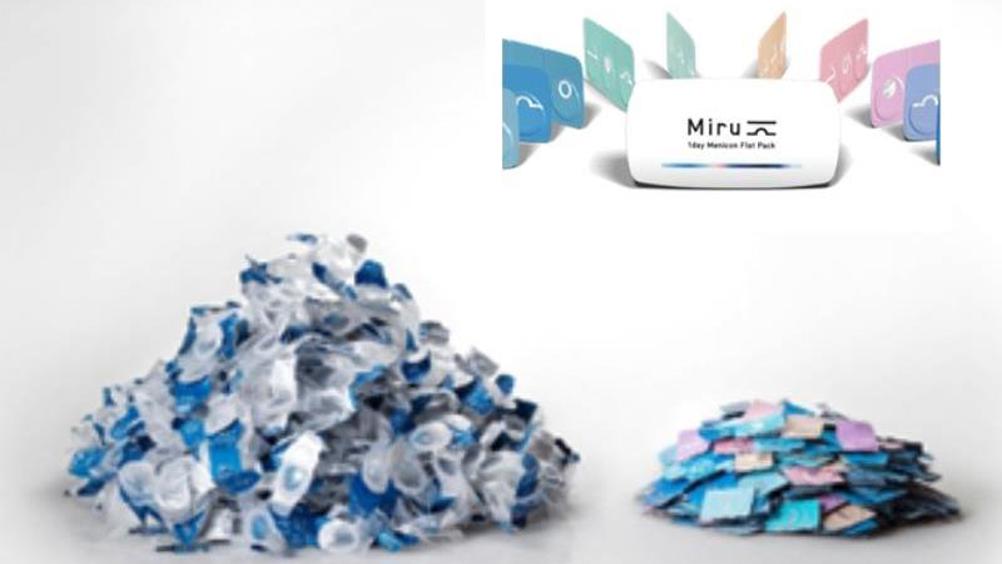 Consideration for the impact we have on our environment is an important on-trend global topic. Unsurprisingly, this is increasingly influencing consumer purchasing habits, with the Charted Institute of Marketing highlighting that some customers are making judgements based solely on packaging and sustainability aspects. Furthermore, they reported that eight in 10 consumers would like to see more done by companies to promote sustainable packaging and warned of potential reputational damage for those with less eco-friendly offerings. In addition, those who are more eco-conscious among us are willing to spend on average 20% more for products where there are benefits for the planet over the alternatives.1
Contact lens wearers have similar strong opinions with 87.5% rating the environmental impact of contact lenses as 'important' or 'very important' and 97.5% stating that contact lens manufacturers should focus on environmental aspects as a 'medium' or 'high' priority.2
The good news is the contact lens industry has been making strides in this field, producing more eco-friendly contact lens packaging, reducing wastage, and focusing on sustainability aspects.
Register now to continue reading
Thank you for visiting Optician Online. Register now to access up to 10 news and opinion articles a month.
Register
Already have an account? Sign in here