Moorfields grows its New Cavendish Street Eye Hospital, after refurbishing & uniting clinics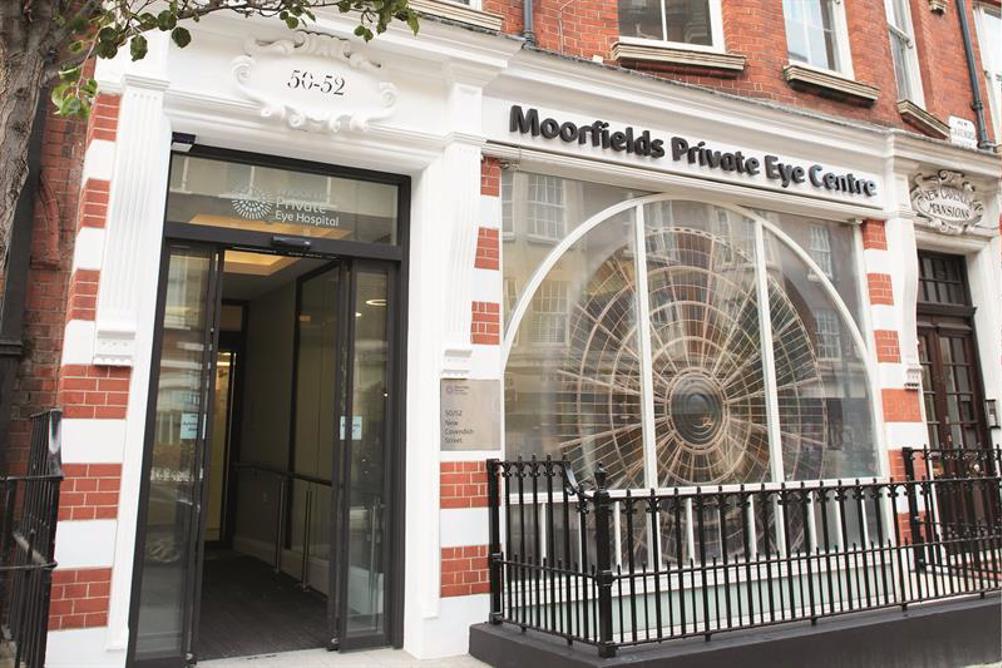 In December 2021, Moorfields Private Eye Hospital began renovations on its former Claremont and Wingpole clinic buildings to unite them as a more comprehensive and improved private eye hospital. This involved breaking through walls to connect them, as well as increasing consultant rooms by splitting many in two, enabling more diagnostic space to assess patients.
Located in West London, the New Cavendish Street Eye Hospital is an amalgamation of these existing foundations, which have been adapted to meet Moorfields' needs. It now comprises 11 consulting rooms, 12 outpatient procedure rooms, five supporting nurse rooms, a laser eye surgery refractive suite, cataract operating theatre and its own pharmacy. Investments were made in new equipment for the growth in consultant rooms, laser eye surgery services and an operating theatre. Services are still ramping up, as the consultant rooms opened in May, 2022, and the operating theatre and laser suite has only recently started operating on patients, with only three or four lists under its belt.
Register now to continue reading
Thank you for visiting Optician Online. Register now to access up to 10 news and opinion articles a month.
Register
Already have an account? Sign in here