Mike Hale assesses the financial options for practices looking to invest in big ticket items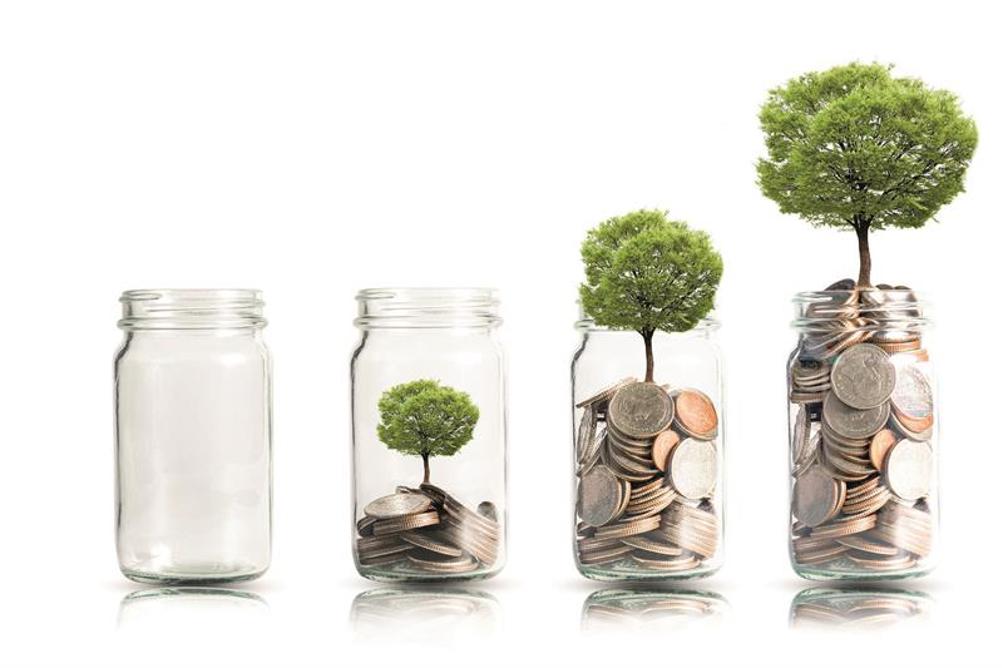 The international social and economic turbulence initiated by the Covid-19 pandemic has continued into 2022 due to Russia's invasion of Ukraine. With the cost-of-living soaring and a recession widely predicted for the UK economy, it might seem counterintuitive for optical practices to invest in big ticket items like optical coherence tomography (OCT). However, there is a strong case for practices not to stand still at a time when competition for patients and their spending power will be rising.
Stuart Burn, managing director at Performance Finance, notes that Covid-19 meant almost every optical practice re-evaluated its long term game plan.
'Under normal circumstances many practices simply continue as they always have done day-in and day-out,' says Burn. 'When downturns occur or economic shocks hit then most business owners spend commensurately more time on strategy in order to steer through choppy waters. Investment is an absolutely essential part of growing a practice and becoming more profitable.
'Imagine a practice today having equipment and a shopfit from 1975. How well do you think it would be performing in today's marketplace? How many customers would frequent it? How motivated would the staff be? How well would they be able to recruit high calibre people?'
David Angus, sales director at Braemar Finance, stresses that optical professionals are best placed to understand and balance the clinical needs of their clients and the equipment needed to deliver their services.
'Retaining and attracting clients often requires practices to invest in up-to-date technology,' says Angus. 'Consulting rooms equipped with the latest equipment can reassure clients and attract new ones, while potentially attracting referrals from other sources such as GPs.
'In some cases, it is necessary to meet current medical and diagnostic standards. In other examples, practices may need to invest in new equipment to expand services and grow revenues. There are often many intangible benefits that are difficult to value. This could include employee satisfaction, particularly if a practice is upgrading equipment or giving staff the opportunity to develop new skills by offering a new service.'
Efficient solutions
Angus notes that during the pandemic, Braemar saw a significant shift and acceleration of investment in digital equipment and that the recent issues with energy prices are forcing many businesses to consider broader investments in energy efficiency solutions.
'Many small and medium enterprise clients are now considering investment in solar and other green technology, all of which we can help and support with funding options.'
According to Burn, practices typically need financing help with all test and pre-screening equipment, including OCT, slit lamp and fundus camera. Performance Finance can also provide funds for shopfits, building works, IT systems, partner buy-ins and practice purchases. He notes that short term finance loans will not usually be affected by rising central bank interest rates.
'Long term loans like mortgages tend to be variable rate facilities, so if a practice owner has bought the building their mortgage is likely to increase,' says Burn. 'Shorter term finance, up to five years for equipment and other loans tend to be fixed-rate facilities so are not affected by increasing bank rates.'
Performance Finance helps practices project the possible financial returns of an investment before a commitment is made. Burn says: 'We provide interactive return on investment calculators that give practices an accurate guide to the likely financial returns based on their practice's demographic and working practices.'
Angus says Braemar Finance can fund almost anything within a practice: 'Typically, we help finance eye testing equipment, glazing equipment, retail or computer technology or any other business critical assets. We will also provide finance for practice fit-outs and refurbishment costs. Additionally, we can provide business loans to cover costs like partner buy-ins, goodwill and tax. All our facilities are available to new starts and established businesses.'
Braemar will also provide advice on the likely financial impact of a specific investment.
'The return on investment will vary from one practice to another, as well as the equipment or type of investment being made,' Angus says. 'Our local area managers will take clients through the features and benefits of the various options and will happily liaise directly with the practice accountant or financial advisor to ensure the facility meets the financial objectives of the business. Financing is tax efficient with the potential to offset the cost of the asset against tax through the annual investment allowances or over the term of the agreement, depending on how we agree to structure the finance.'