Dr Douglas Clarkson provides a brief overview of the wide ranging research activity within vision science at Aston University

In the Optometry Building. [Credit: Aston University]
The Optometry and Vision Science Research Group at Aston University includes within its main research focus visual development and myopia, the crystalline lens and ocular surface, vision and perception and vascular imaging.  
The Group also has specialist expertise in the area of ophthalmic technology and associated devices. The Group interfaces with the College of Health and Life Sciences, where the School of Optometry provides undergraduate, postgraduate and Continuing Professional Development study modules linked to optometry.  
The Group also has close links with the Aston Research Centre for Health in Ageing, the Aston Institute of Health and Neurodevelopment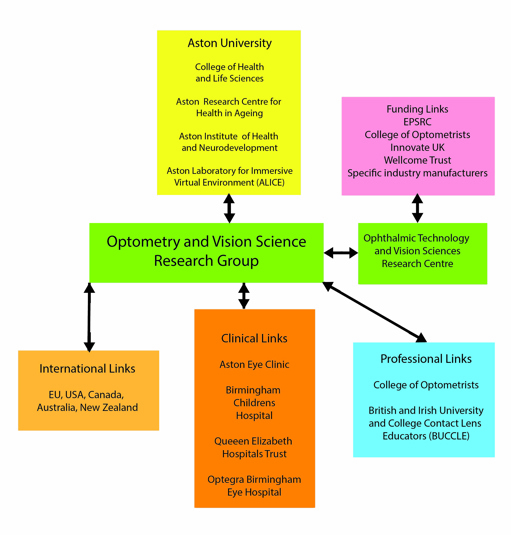 and the Aston Laboratory for Immersive Virtual Environments (ALIVE) research facility, which combines motion capture, virtual reality and electroencephalogram recording equipment.  
Register now to continue reading
Thank you for visiting Optician Online. Register now to access up to 10 news and opinion articles a month.
Register
Already have an account? Sign in here