A Valentine's campaign urged night lenses use over other vision correction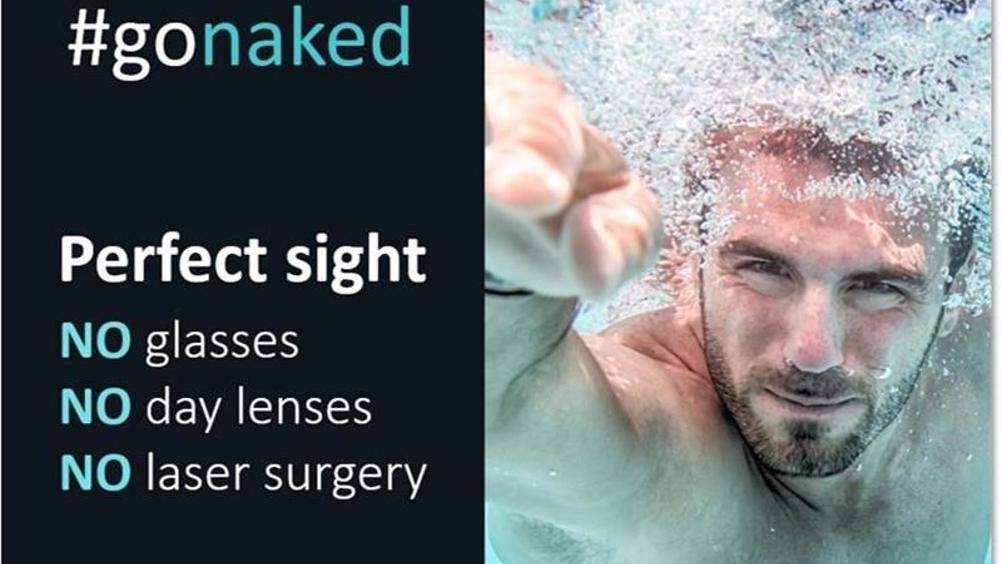 Scotlens has launched a Valentine's Day campaign urging patients to #GoNaked with night lenses to highlight the benefits of its orthokeratology contact lenses.
A series of adverts tell swimmers to go naked in the swimming pool or brides to go naked on their wedding day by wearing night lenses instead of other vision correction.
Tom Griffiths, managing director at Scotlens, said: 'The campaign has tested well and will help to push night lenses further into the mainstream space than ever before. This campaign also highlights why the terms orthokeratology, ortho-K, CRT and OK don't work. A mainstream term is needed that also puts the product in perspective: glasses, day lenses, night lenses, laser eye surgery. We firmly believe that by the end of 2024 the public will know the term night lenses like they know laser eye surgery.'
Register now to continue reading
Thank you for visiting Optician Online. Register now to access up to 10 news and opinion articles a month.
Register
Already have an account? Sign in here