Andrew McClean reports on new dry eye solutions at 100% Optical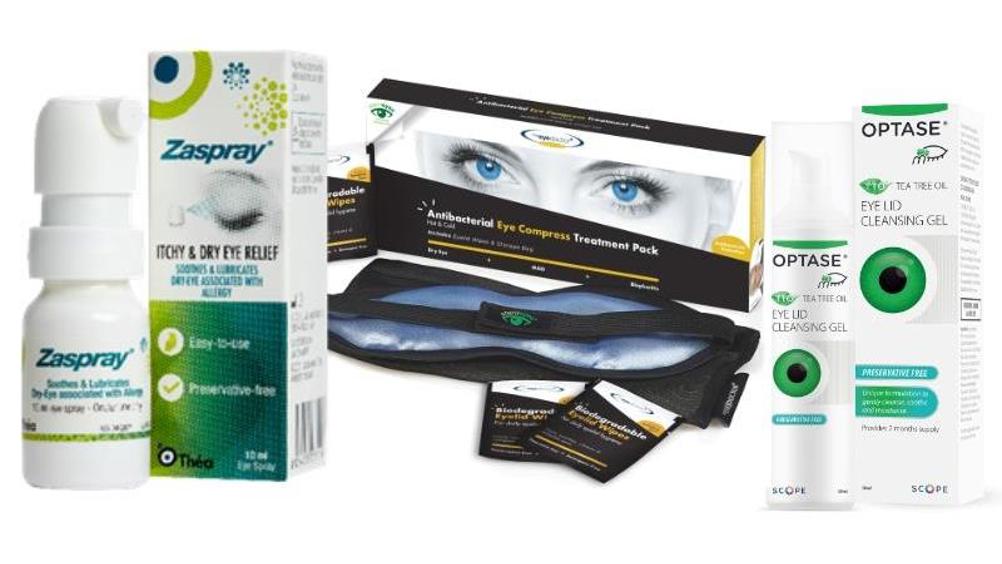 Opportunities are increasing for optical practices providing dry eye treatment as more patients present with symptoms that cause them pain and discomfort. Exhibitors told Optician that living with the disease can be debilitating and eye care professionals were best placed to discuss hygiene routines to soothe symptoms. A range of products were showcased at 100% Optical, which included drops, gels, sprays and compresses.
Théa Pharmaceuticals launched Zaspray, a three-in-one, preservative-free spray that is designed to relieve itchy and dry eyes caused by allergies. The spray has been specifically designed to hydrate, lubricate and soothe the eyes with a formula that protects the eye tissue and improves tear film stability, the company said.
Théa told Optician: 'Zaspray fills a gap we were missing in our dry eye range. We've had innovative drops and gels but we wanted to develop a spray because a lot of patients struggle with drops. Zaspray has been designed specifically for allergy, which can cause dry and itchy eyes. It's perfect for hayfever flare ups, for example. It has sodium hyaluronate and liposomes, which help to repair the lipid layer so tears don't evaporate as easily. It also has perilla seed extract, which is a natural antioxidant.'
Register now to continue reading
Thank you for visiting Optician Online. Register now to access up to 10 news and opinion articles a month.
Register
Already have an account? Sign in here