Simon Jones reported from Opti's main halls to seek out independent eyewear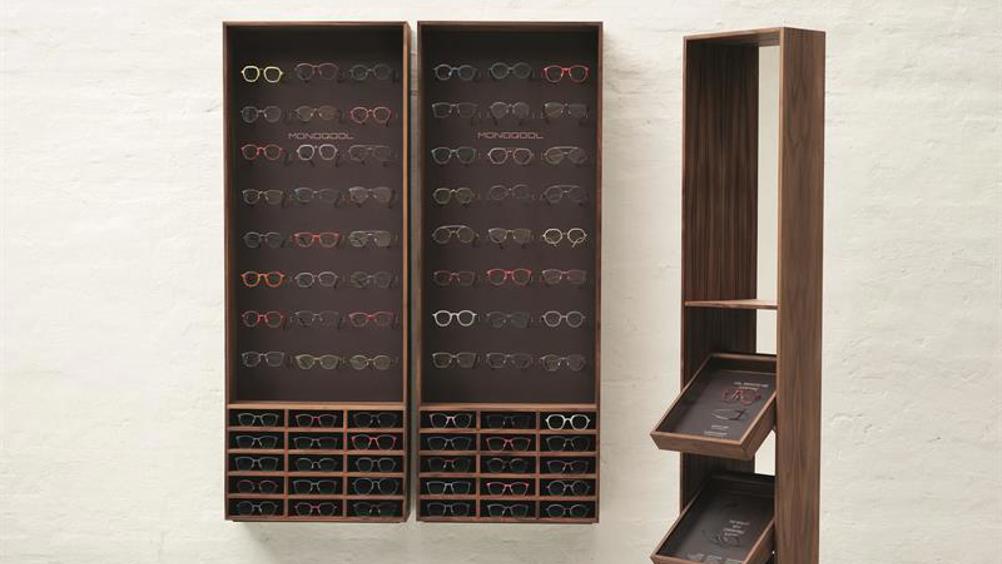 As a designer of 3D printed eyewear, product innovation has long been at the heart of Danish brand, Monoqool. But in recent years, the brand has considered ways in which it can help independent practices that go beyond product.
At Opti, Monoqool showed off two new approaches to helping practices – its branded Danish-designed furniture displays and the 'best seller concept'. The idea behind the best seller concept is that practices invest in a permanent display of 40 Monoqool frames, which the company says should yield sales of over 60 frames in the first year. Monoqool says the key to the concept is commitment to reordering the fastest selling styles, which increases patient engagement and maximises sales. The frame choice is based around sales data provided by Monoqool, with a handful of styles selected for their quirkiness.
'We have studied and developed this unique sales concept over time,' said Monoqool CEO Allan Petersen. 'It is tried and tested and very powerful as a sales strategy. After many requests from optical retailers we work closely with, we have now taken steps to formalise the Icon Best Seller Concept via a new printed guide that the optician can follow and always have at hand.'
Register now to continue reading
Thank you for visiting Optician Online. Register now to access up to 10 news and opinion articles a month.
Register
Already have an account? Sign in here