GOC thanks stakeholders for participation in consultation process
Author: Chris Bennett
Published: 10/06/2015
Around 2,000 responses have been received and welcomed by the General Optical Council during its consultation on new standards of practice.
The consultation process closed at the beginning of this week and submissions were sought in writing, through an online survey and opinion sought at various events such as Optrafair. Commenting to Optician on the process the optical bodies offered a range of views.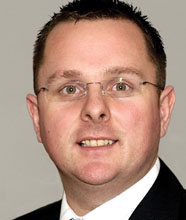 Barry Duncan: ABDO welcomes concept of new standards
Chris Hunt: Nothing is more important than standards to the sector
Henrietta Alderman: As drafted standard is unworkable
David Hewlett: An apology is expression of sympathy not admission of liability
Henrietta Alderman, chief executive of the Association of Optometrists, voiced concerns that the standard as drafted was unworkable and would leave practitioners unable to comply. She also said standards for bodies corporate should be introduced at the same time as those for individuals.
David Hewlett, chief executive of the Federation of Opticians, lamented the fact that a low-risk profession such as optometry should be put under heavy scrutiny. He said the current code was still fit for purpose and new additions should build on these in a simple and proportionate manner.
Chris Hunt, chairman of the Optical Confederation, also called for the standards to be proportionate with clarity on when the standards apply. He also touched on the issue of liability when issuing an apology.
For the Association of British Dispensing Opticians head of policy, Barry Duncan, said ABDO welcomed the concept of new standards but raised concerns over clarity and enforcement
Thanking those who responded Alistair Bridge, GOC Director of Strategy, said the feedback would help the GOC built the right standards. The GOC Council will consider the feedback at its public meeting on 29 July and l then publish an independent report.