Bill Harvey describes some of your feedback from discussions concerning the recent CPD exercise focusing on sustainability and its relevance to eyecare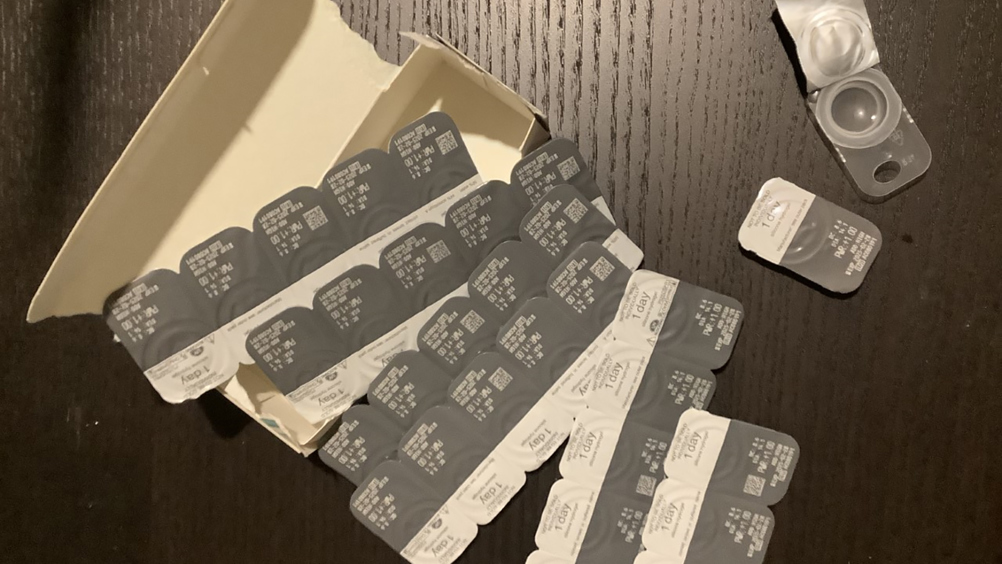 There can be no doubt that the topic of sustainability, the term describing the use of resources without causing their depletion, is cropping up in all aspects of our lives. From social conversation to work policy, from domestic arrangements to cost of living challenges, from what we eat to what we wear; the debate about the significance of sustainability is as pervasive as a wild fire. But should sustainability influence clinical practice? 
The aim of this initial interactive exercise on the subject was to generate discussion around this topic. Over the last few years, the subject areas that have elicited the greatest response from readers have been ones where there has been a genuine divergence of opinion. Previous examples of this include whether there was a need for a clinician to ask about smoking (most said 'yes', many said 'no'), or whether information about obesity and its impact should be included in any management plan from an ECP (most said 'no', many said 'yes'). 
Purely based on some of the emails received whenever we have covered the topic of sustainability, I was fully expecting many of you to disagree over the importance of sustainability to eye care practice. That said, it is undeniable that some of our patients are now raising the topic, not least of all in contact lens practice. The aim of this exercise, therefore, was to gauge your views from a discussion about how best to deal with the topic when it does arise. 
Case for Discussion
A 24 year old IT consultant has attended for a contact lens trial. Their refractive error is as follows: 
R: -2.25 / -0.50 x 180 (6/4)

L: -2.00 / -0.75 x 175 (6/4)
They describe an active lifestyle and find spectacle wear increasingly cumbersome and would like to try contact lenses as a full-time correction. Their health history, both ocular and systemic, is good and you find no clinical contraindications to a soft contact lens trial. Indeed, when you ask about health, they are more than keen to tell you about their veganism, their regular exercise regime and the fact that they neither smoke nor use any medicines of any kind. 
For your discussions, consider how you would respond to the following questions from the patient: 
I would like a contact lens option with the minimum environmental impact. What do you recommend and why?

What should I do with lenses and related products once I have finished with them?

In general, I believe in reuse and avoid disposal where possible. What do you think?
Your responses
If we were to measure your views as to the importance of this subject matter based upon the number of participants in the exercise, it might be assumed that this is not yet considered a topic of the greatest importance. Indeed, of the many interactive exercises we have published over the years, the number of responses was one of the lowest. That said, and perhaps not surprisingly, those of you who did undertake discussions, were clearly energised by the topic and are very much of the opinion that sustainability is important and something that ECPs can have some influence upon in their everyday practice. Here are some edited highlights of some of the more thoughtful discussion summaries. 
'The discussion about the best contact lens modality to reduce the impact on the environment has been on topic in the practice for probably about 30 years, particularly when disposable lenses become the market leader. The packaging of one day lenses produces a lot of waste particularly if the patient uses the lenses every day. Monthly replacement daily wear disposables create less waste, until you include the cases and the solution bottles involved, so there is not much difference between the two especially as in the case of this patient who would probably wear the lenses full time (figure 1, above).'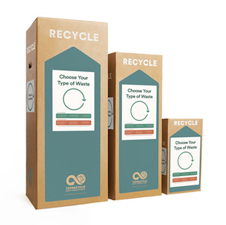 'One alternative, which would create the least waste, would be to recommend weekly extended wear, when two blister packs would last a week and no solutions are required. As our practice specialises in extended wear, which started when we got the Acuvue lenses in 1988, it tends to be our preferred first choice when recommending contact lenses anyway. These patients are strictly monitored; initially during a weekly trial and then, if they are successful, every 3 months' supply. Emergency telephone numbers are also available. 
We would direct the patient to a Terracycle collection point (figure 2, right) so that any lens waste can be correctly disposed. We also encourage patients to bring in their old spectacles as we collect them for the local Lions Club that send them to charities abroad (figure 3, left).'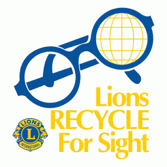 One discussion described how there was always likely to be some waste from most day to day activities, and that we need to be better at prioritising these. 
'We need to cultivate a hierarchy of use in respect of the world resources, of which resources / materials that are of medical necessity for the general wellness of humans; and humanity must be at the top. While every effort should be made to ensure that all the materials we use are renewable, or recyclable, there are, and will continue to be, materials needed for medical purposes that are only obtainable from finite resources. 
So, too, must the contact lens wearer prioritise, responsibly, the use of the resources they have, as consumers, at their disposal. There are very many ways that an individual can compensate for the environmental impact of their contact lens use: 
How many disposable coffee cups do they use daily?

How may plastic water bottle do they bin weekly?

How much spoiled food do they clean out of their fridge monthly?

What size motor vehicle do they drive?

How many air flights do they take in a year?

At what temperature do they keep their houses to enable them to stay warm in shorts and t-shirt during winter (figure 4)?
The list, and the environmental savings, are endless.'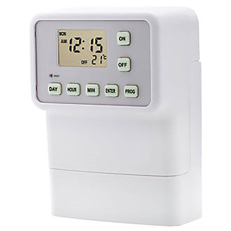 Further thoughtful consideration from one discussion went as follows: 'There is a school of thought that proposes that, if recycling was not available, then consumers would be more circumspect about their purchases and that recycling is just an "opium" that soothes the guilt of their compulsive consumption. 
'However, various and multiple reports have shown that this opium works only in the rarefied atmosphere of a first world mentality, as the pain of waste is still felt, greatly, by the developing world, the ultimate destination of a large proportion of our overindulgence… which too, most people forget, shares its atmosphere with what we consider and treat as "our world". 
'In general, humanity needs to be better educated to the stark reality facing it. When the Earth has convulsed such that individual occupants of the developed world face the sobering reality that… their individual lifestyles create a carbon footprint equal to a village, or town, in the developing world, it will be an enormous epiphany, but a dawning too late.'  
Useful References
Armstrong A. Sustainability in Practice. Optician, 24.02.2023

Clarkson D. Effect of Climate Change on Eye Health. Optician, 13.01.2023

Harvey B. The environmental impact of contact lens practice. Optician, 29.10.2021