Bill Harvey tests the latest dry eye assessment & management tools from Essilor Instruments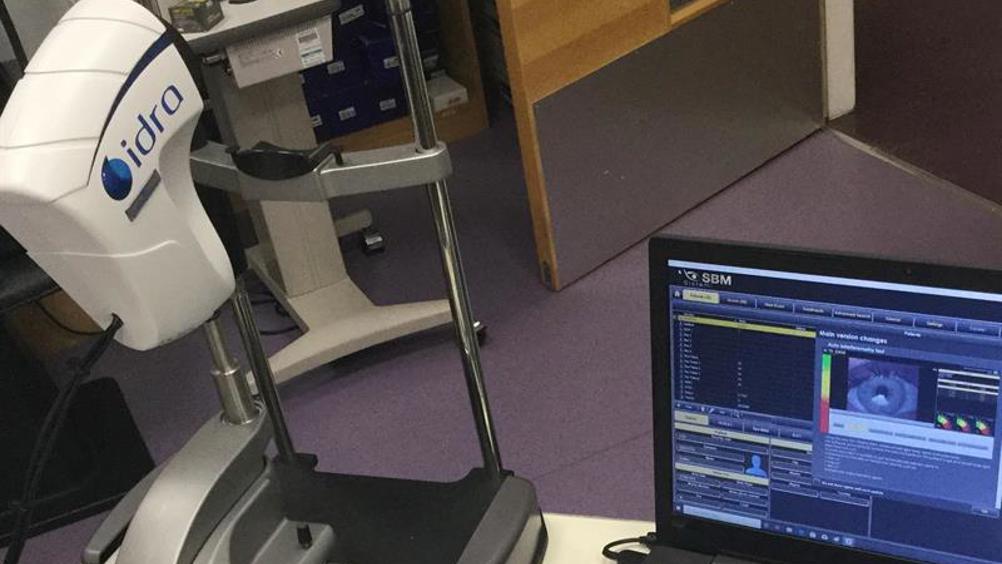 Dry eye disease (DED) is common, increasing in incidence and has a significant negative impact on sufferers. It is also a condition where eye care professionals (ECPs) in the primary care sector, with access to the latest instrumentation, a range of treatment options and the skillset to diagnose, intervene and monitor, can improve the lives of many people while at the same time build up their own primary care practice and reduce the ever-concerning demands placed on the secondary eye care sector.
I first reviewed the IDRA system a few of years ago (Optician 21.12.18) and found it to be an easy to use, accurate, repeatable way to assess dry eye disease and an ideal instrument around which a dedicated dry eye service might be developed within a community practice. The IDRA is now centrepiece of a suite of instruments available from Essilor Instruments, who can now boast to be a one-stop shop for anyone developing a DED service. I recently had the opportunity to refamiliarise myself with the IDRA and to try out two further additions to the dry eye suite; the Activa and the TearStim.
Subscribe for full access to this content
Thank you for visiting Optician. To read more of our content, including the latest news, analysis and interactive CPD modules, start your subscription from just £21.75.
Flexible subscriptions to suit you