Optician presents a selection of stand-out options in the prescription sun lens category

Nikon: ViewFit
Nikon Lenswear says it has one of the most comprehensive ranges of Rx sun lenses, offering superior aesthetics and visual performance for wearers. Sun lenses by Nikon are available with ViewFit customisation technology, which incorporates position-of-wear measurements to optimise the lenses for each individual frame and wearer. This is said to drastically reduce aberrations and provide optimum comfort and performance.
ViewFit is available across all of Nikon's lens designs, including progressives, single vision, eLife Pro lifestyle lenses and SeeMax Sports. The choice of eight base curves, larger diameters, and a range of sun treatments (including polarised with a 1.67 index, graduated polarised, mirror coatings, solid, graduated, and customised tints) means ViewFit can be fitted to a patient's frame preference and offers a solution for wrapped frames.
Younger Optics: NuPolar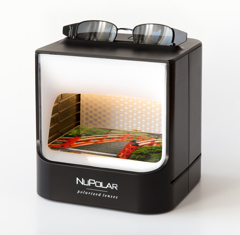 Younger Optics says its NuPolar polarised lenses help patients see better by eliminating the scattered light reflected by flat, horizontal surfaces that interferes with clear vision.
'The only way to eliminate blinding glare is to recommend lenses with a horizontal absorption axis so that only light carrying useful information is allowed to reach the eye,' said Julian Wiles, country manager UK & Ireland at Younger Optics. 'NuPolar lenses are one of the most advanced ophthalmic lenses available to you.'
NuPolar lenses are available from privately owned Rx laboratories across the UK and Ireland in FSV plano, single vision, FT28, FT35, FT27x7, and a wide range of digitally designed progressive lenses. Additional options for the lenses are gradient, mirror and infinite grey, which is a photochromic polarised option. There are five colours for the NuPolar range, including Green 15% LTF (light transmittance factor) and 1.5, Trilogy, Poly, 1.6, 1.67 and 1.74.
Optimum Rx Group: Polarised colours
Optimum Rx Group has a range of 12 colour options for polarised sun lenses that are said to suit lifestyle activities, such as driving, fishing, golfing, shooting, boating, skiing, cycling and more. The lenses offer general day-to-day protection from blinding glare, and the company's NuPolar colours have polarised demonstrators available for practices to convey the benefits and features to their patients with.
Optimum says its polarised colour options protect your eyes from hazardous light and fatigue, whether it is bright and sunny, overcast or even foggy weather.
The colour portfolio includes amber, ruby, sunflower, violet, copper, sunset, ocean, grass, rose and NuPolar grey, green, and brown. The company has a dedicated brochure available with full details of the various products.
Essilor: Xperio Polarised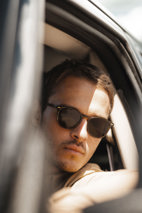 Xperio Polarised sun lenses from Essilor are said to eliminate harsh, blinding glare from highly reflective surfaces to increase visual comfort and performance. Further patient benefits include improved contrast, enhanced colour perception for everyday activities and Essilor's highest UV protection rating, E-SPF 50, so the patient can feel confident their eyes are protected from the sun.
Alan Pitcher, commercial director at Essilor, said: 'Visible glare can be uncomfortable, and we believe Xperio Polarised sun lenses represent the optimum vision experience in the sun.'
Xperio Polarised works by only allowing vertical light through the lens to block irritating glare. Two additional options within the lens portfolio are Ray-Ban Authentic, which combines the iconic sunglass brand with Essilor's lens expertise, and Oakley Authentic. Both options are available as complete pairs.
Jai Kudo Lenses: NuPolar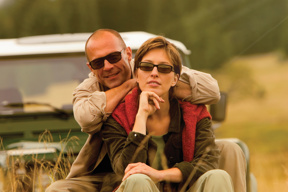 Jai Kudo Lenses offers NuPolar for sun prescription needs. The company says NuPolar technology has been refined and improved for decades to provide comfort and protection efficiency. Jai Kudo notes that, when light hits a reflective surface, light can become polarised, resulting in glare that can interfere with vision, and that only polarised lenses can remove this glare by working akin to a Venetian blind to block out horizontal polarised light waves.
The product benefits of NuPolar are said to include elimination of more than 99% of glare, while blocking UVA and UVB light; improvement of contrast and colours; and improvement of visual acuity and comfort. NuPolar lenses are available in a wide range of prescriptions.
Norville: NuPolar Trilogy
The NuPolar Trilogy prescription sun lens supplied by Norville is said to offer UV protection, chemical resistance, high impact resistance, the ability to filter out blinding glare, and the versatility to be put into virtually any frame.
According to Norville, these properties have been achieved by combining two advanced lens characteristics in Trilogy, which is based on research to improve a lens's impact protection, and NuPolar, which meets all international sunglass standards and blocks 100% of UVA and UVB. Norville says NuPolar Trilogy is lightweight for the properties it offers and has a specific gravity of 1.10.