Bill Harvey starts a free trial of a new digital service from Ocumetra that should prove essential for everyone involved in myopia management

Figure 3: mEye Gauge; axial length without biometry
Ocumetra is an online company, based in Dublin, recently set up by consultant ophthalmologist Ian Flitcroft and optometrist Dr James Loughnan (figure 1).
The company has developed a platform with web-based data tools to make complex clinical information accessible to practitioners and provides the evidence base to inform critical treatment decisions, enabling patients with better communication and promoting better health outcomes for those at risk of blindness or myopia. 
Figure 1: Ocumetra was set up by an ophthalmologist and an optometrist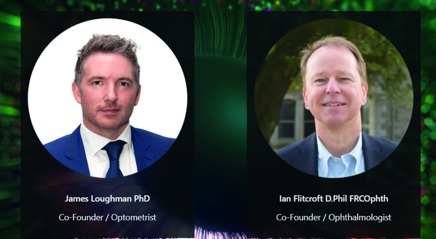 The Ocumetra website holds a wealth of information relevant to myopia management, including a comprehensive library of references to major studies and international reviews. Under the section named the Myopedia, these papers can be found alongside a whole host of resources and information packs. These are easily downloaded and aimed at both helping the clinician and the parents of any child for whom myopia management might be of benefit. All are freely available and well worth a look.  
Register now to continue reading
Thank you for visiting Optician Online. Register now to access up to 10 news and opinion articles a month.
Register
Already have an account? Sign in here