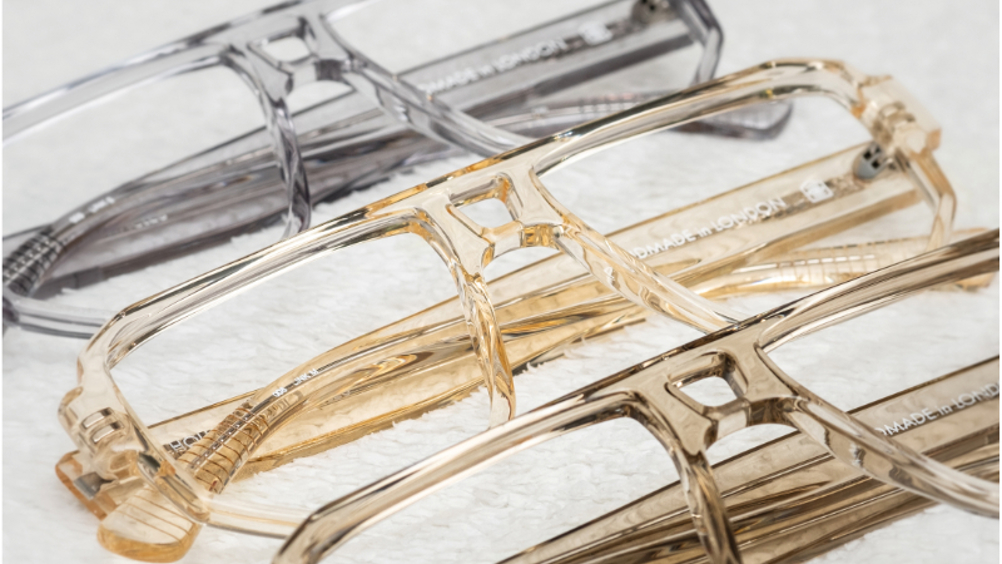 With a sea of new styles and designs bursting from every tradeshow booth, it is always exciting to find pieces that shine a little brighter than the rest. This report highlights a few such gems; brands and designs that caught our attention at 100% Optical and are paving the way for 2023.
What a delight to stumble across the House of Spectacles at the Excel, the brainchild of Natalie Edwards and Matthew Lambert. The duo own a workshop in East London where they have been making and designing bespoke frames since 2016. Their mission; to reinvigorate UK eyewear manufacturing, handmake and sell beautiful frames, as well as training people in this forgotten craft. The company's made-to-measure service is brilliant, as we know, one size does not fit all, and its template system was devised to create a handmade, bespoke service for is clients and opticians. With 28 different size templates to choose from, which cover width and bridge, beautiful colour options and endless shape templates, the result means a supply of incredible eyewear to service even the most challenging of faces, and with that comes no returns and no dead stock.
Subscribe for full access to this content
Thank you for visiting Optician. To read more of our content, including the latest news, analysis and interactive CPD modules, start your subscription from just £21.75.
Flexible subscriptions to suit you