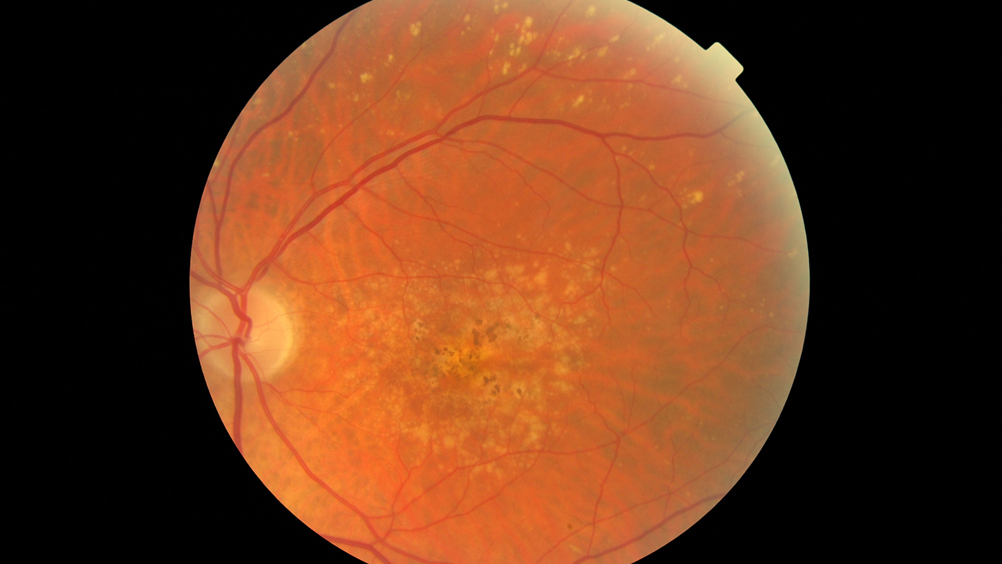 So far in the recent CPD series on age-related macular degeneration, the focus has been on assessment and management. In part 1, there was a detailed discussion of the latest theories of the causes of the condition and its many and various risk factors. By knowing these, it is possible to undertake a more focused and detailed history and symptoms to investigate any patient either known to have or suspected to have AMD. Part 2 of the series took a closer look at the investigation of the disease using a variety of techniques, both established and using newer technologies.
In our recent VRICS exercise, you were presented with 12 cases to interpret.
This patient was a 67-year-old male attending for a routine eye examination. He was a pseudophake, having had his cataracts removed some five years previously. His last eye examination was just after his surgery and, since then, he had noticed a slow decline in his ability to read smaller print. He is now finding this becoming inconvenient and so has attended today hoping for stronger spectacles.
His current spectacles are as follows:
Register now to continue reading
Thank you for visiting Optician Online. Register now to access up to 10 news and opinion articles a month.
Register
Already have an account? Sign in here